Catch Up with Model Clémentine Desseaux
Body-positivity activist and model Clémentine Desseaux is the pure embodiment of what our Fit for Success jumpsuit was designed for–a woman using her power to empower those around her. She's the CEO of All Womxn Project, a charity that champions female empowerment and young women's self-esteem, and her editorial platform, Bonjour Clem, covers all the bases in a woman's life: fashion, food, and beauty.
This year, she's expanding on All Womxn Project as a company, and enjoying the simple things of life, in true French fashion. Suited up in our Fit for Success jumpsuit, Clém is ready to handle her business like a boss, and we're the lucky ones to witness her supernova spirit in action. 
Favorite thing about being a model? Least favorite?
My favorite thing is the independence and flexibility of schedule it give me. My least favorite thing is being judged on my physique only.
For aspiring models reading this: how did you decide what agency to sign with? What are 3 things you wish you knew when you first started out.
I went with who felt good. Trust is a big thing for me and it takes time to build. I have been with MUSE 8 years and it's important to take time to choose but mostly time to make it right!
I wish I knew how to stand up for myself and speak my mind more at the beginning. I know most new models feel helpless when they start but they have to remember there's only one of them and many agencies.
We first interviewed you after shooting our first ever campaign in 2016. Looking back, what's the biggest thing that's changed in your life since?

I feel like it's been a lifetime away. My whole life changed since started AWP! It's been an adventure running a charity, something I have never done before, I love how it has impacted my whole life from my schedule to my self esteem.
You're also the CEO of All Womxn Project. What's on the horizon?
So many exciting things. We've opened a new chapter in Seattle and we're opening this month in Miami! We're super excited! We also have great content coming up with video series highlighting Womxn in their own imperfect and beautiful skin. We're launching our line of merch this year as well! So much to come!
The body positivity movement has grown exponentially in the last few years. As an OG activist, what change has been accomplished and what's still left to be done?
So much growth! It makes me happy to see more Womxn and people of all paths becoming activists in their own right and standing up for each other's. Because there's no limit to discriminations to people, there's always a need for more voices out there, we need to make sure everyone's getting heard!
Favorite thing about your body?
I love my freckles and I love my skin.
3 things you couldn't live without?
My Odiéle skin oil, my Tromborg lip cure and my new GA denim jumpsuit!
What natural skincare products do you swear by?
Haha see both products above! I am a natural skin care addict. I don't use many products but I am loyal and I swear by the ones that are good to me! Tromborg, Odiéle, Beautycounter are my go-tos!
You're from France. What's your favorite thing about French culture and would you ever move back full-time?
I love our French Légèreté (French lighteness kind of). We take things easy, we take our time, we enjoy time, people and food more than we do here!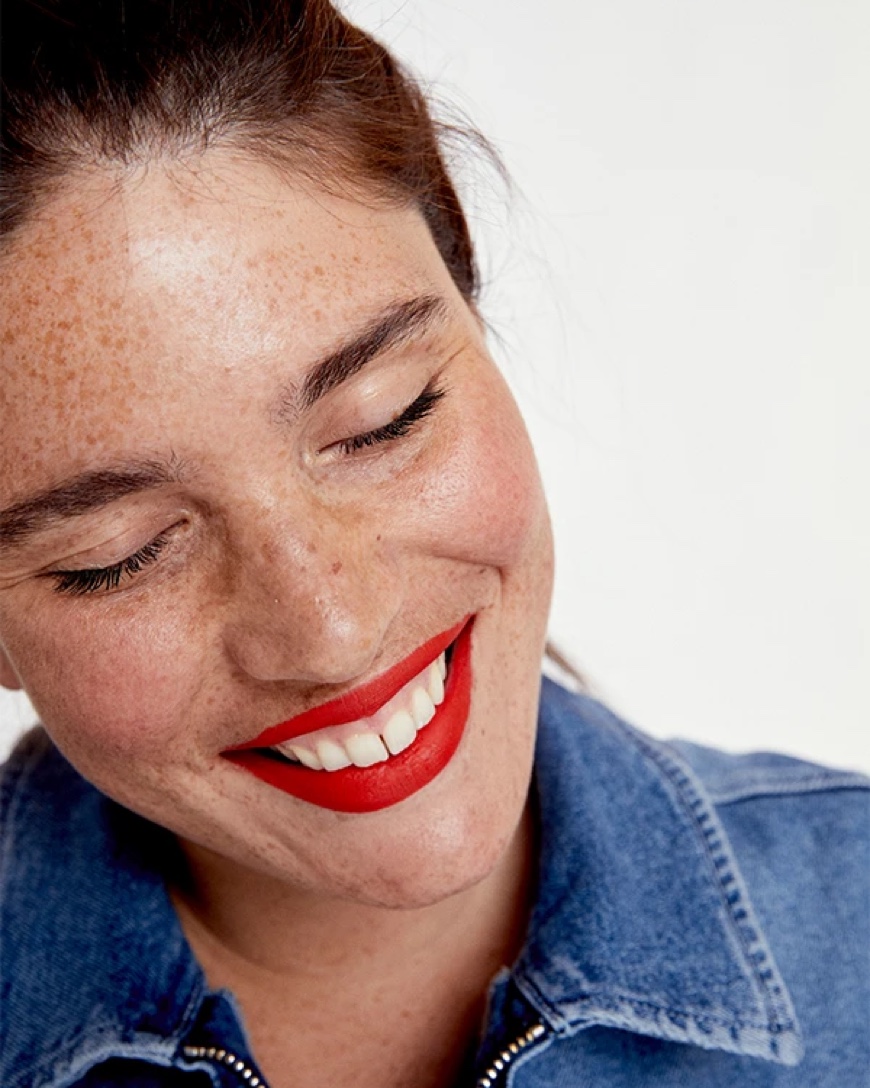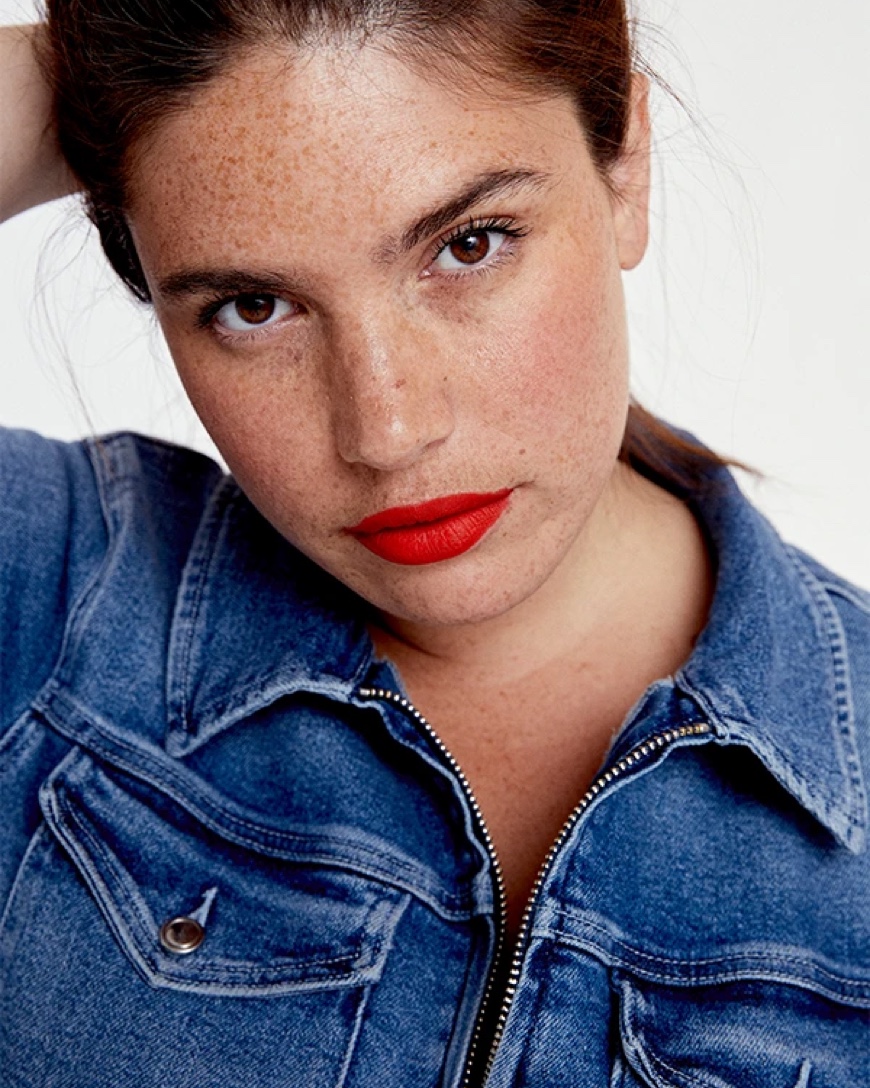 Hey DJ Millie! We follow you on Insta, and see you performing all over the world. Can you run us through what a regular day looks like for you?
Hi!!! So honestly, no day is really "regular". Every day is completely different from the others. Some months might be a tour, so those days consist of constant travel, soundchecks, and shows. Some days I might have a photoshoot! It's always a surprise! When I'm home I like to wake up, go to the gym, practice, studio, and I enjoy cooking and watching Chopped.
What song has been randomly playing in your head lately?
"I Can Fvking Tell" by SAINt JHN
Do you remember a song you heard as a young girl that had a huge impact on you?
I grew up around some real musical legends and one of my favorite songs ever that I heard a lot was "Stop to Love" by my dear Uncle Luther Vandross.
You're secretly an incredible cook. What's one recipe you're loving right now?
I am, thank you! I love to cook and I love sharing that with people I love! I am known for my quiches, my salads and my omelettes! I like simple things. Simple ingredient, simple dishes and true taste.
For boss babes in the making: how do you manage to balance it all? Any tips?
I still am not sure how I do it all and still manage to get chill time! I would say time management is key and I also would give credit to my team. Having a good team and support system is key!
This is a carousel. Use Next and Previous buttons or keyboard arrows to navigate.
Styling: Ashely Falcon, Make-up: Walter Obal, Hair: Frankie Foye, Photographer: Lauren Garms